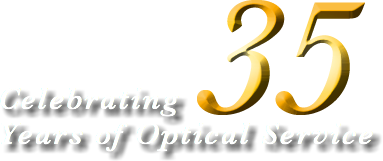 Rowden Opticians, located in Somerville and Flemington, New Jersey, is an independent eyewear boutique that has been part of your community for 35 Years. We specialize in the finest collection of handcrafted designer eyewear sourced from designers and companies worldwide. Our Somerville and Flemington boutiques provide personalized service and take great pride in helping select frames that fit your needs, personality, and face shape. Designer eyewear trends continuously change, and you can count on our selection of glasses to showcase the latest trends.
We would love to meet you! Please visit our convenient boutiques locations in Somerville and Flemington.
See The Difference at Rowden Opticians.
We provide the following services:
Eye exams by an independent optometrist.
Complimentary adjustments and lens cleaning kits.
Custom fitting.
Fashionable and distinct designer eyewear from cutting edge designers.
Personalized service and consultation.
Warranties that exceed the industry standard.